Shopping Cart
Your Cart is Empty
Thank you for your business!
You should be receiving an order confirmation from Paypal shortly.
Exit Shopping Cart
Offering Naturopathic Medicine to Fort Saskatchewan, Strathcona County, Edmonton and Area clients.
Dr. Kim Gowetor is a licensed and registered Naturopathic Doctor in the province of Alberta. She is a member of the College of Naturopathic Doctors of Alberta (CNDA) and the Canadian Association of Naturopathic Doctors (CAND).

It is my passion to inspire you to see that there is so much more to the picture than just managing symptoms and when you can let that go, you get freedom of choice. People are amazing and have amazing qualities. I have yet to meet someone that doesn't have the ability to transform and be all they would like to be (and more).
You truly deserve to have the life your heart really wants to be living but when you've spent years covering this up it can be challenging to re-connect with that knowing. My goal is to support, encourage, and guide you to uncovering that place inside that intuitively knows and help you regain your power in the world.
I love to work with patients who are looking for a deeper approach with their health. They have often tried other options and feel like the bigger picture was not being seen.
Many of the traditional methods used in a Naturopathic Medical practice have been in use for thousands of years with much success.
Blending these more traditional roots WITH modern science make it an even more highly effective and powerful form of care. It is a science AND an art that as a preventative and primary care option helps you return to YOU and connect with the deepest, knowing parts of yourself to be able to fundamentally take better, loving care of yourSELF without the struggle.
Naturopathic Medicine aims to clear the obstacles that are getting in the way of doing that on a transformational level so that you not only improve your health but you also improve your confidence, self-awareness, and your overall quality of life.
Using a blend of modalities, such as botanical medicine, homeopathy, nutritional/nutraceutical therapy, Traditional Chinese Medicine, lifestyle counselling, psychosomatic energetics, mindfulness based therapies, and naturopathic injection therapies, you achieve the best results.

Call (587) 285.4411 or email us TODAY to schedule your FREE discovery call and begin your transformational health journey.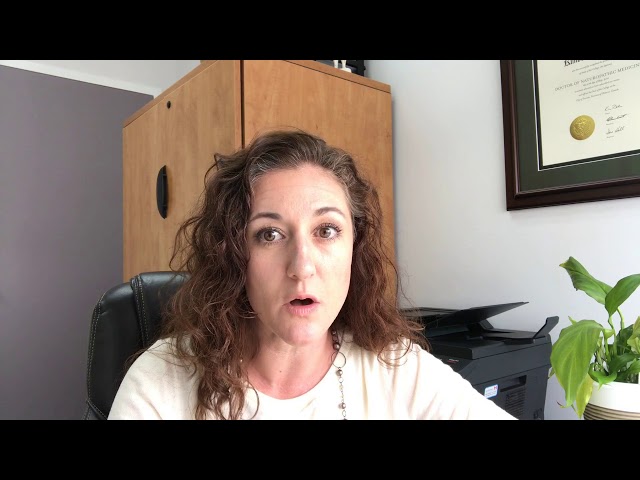 Dr. Kim Gowetor explains Naturopathic Medicine
There are indeed powerful, all-natural solutions to restore your health and reclaim a life of purpose, balance, and joy.
For the past 6 years, Dr. Kim has helped hundreds of patients — not just to put a "bandage" on their symptoms, but to treat their symptoms on a deep, core level that produces lasting healing and change.
Rather than just helping you feel "a little better", her mission is to treat all facets of who you are —physical, mental, emotional, and spiritual—so that you not only experience rapid relief, but you also have a blueprint for balanced and healthy living that will serve you for the rest of your life.
Dr. Gowetor specializes in:
Dr. Gowetor specializes in the following areas:
Mental Health
Weight Loss & Detox
Hormone Balance
Digestive Health
Stress & Burnout
FREE Discovery Session (up to 20 minutes)
FREE
This is a FREE 20 minute phone call or in-person visit to learn more about how Naturopathic Medicine can help you live your best life. Get your questions answered and your concerns alleviated.
Follow-up Naturopathy Session (45-60 Minutes)
$150
Muscle testing is re-evaluated and

adjustments are made to your treatment
plan as needed. Follow up visits are a crucial part of your success and are scheduled every 4-6 weeks.
Naturopathy Check-In (15-30 Minutes)

$75
This visit is for an acute concern, questions
about your treatment, or muscle/supplement testing ONLY.
Initial Naturopathy Consultation (up to 60 Minutes)
$185
It consists of a detailed
discussion of your health concerns, history,
lifestyle factors, and health goals. Includes
1 x phone call check in.
Initial Naturopathy Consult (Minors) (up to 60 Minutes)

$185
The initial naturopathy consult for a child is approximately 1 hours in length. It consists of a detailed discussion of health concerns,
history, lifestyle factors, and health goals as well as treatment. Includes 1 x phone call check in with parent/guardian approximately 1 week later.
What our customers are saying
She inspires people to lead a life of whole health by educating them on how their mental, emotional and spiritual health relates to the physical health concerns they are experiencing. She believes all people can have a greater connection with their community and lead a deeply enriching, fulfilling personal life experience.
Patient of Dr. Kim Gowetor
/